23910 Village Drive. Richland, Missouri 65556

Phone:
(417) 453-6601

&nbsp
GSD@Waldenhaus.com
"Excellence in German Shepherd Temperament is our Specialty and our Breeding Standard for Over 30 Years"

A picture is worth a thousand words when we are answering the question:
"How are your German Shepherds with young children?"
Click here view a gallery of full size pictures of our German Shepherds with young children.

10 week old puppies are current on all vaccinations, covered under our extensive Guarantee and are SHIPPED FREE of any charge (after they are selected by you, from a video), including a new airline approved airline crate, complete air fare and associated taxes, misc. charges, etc., comprehensive flight insurance coverage, Veterinarian FAA required health certificate and check-up, all airline reservations and connections set-up by us and free delivery to the departing airport - free shipping to your closest major airport, any where within North America. The only responsibility you have is to pick-up your pup at the airport and start enjoying the best present you ever got for yourselves and for your families additional feelings of security.

---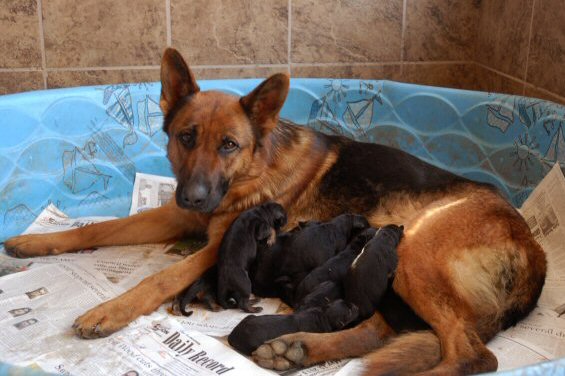 The puppies are here! Autumn has a very healthy, beautiful litter of 10 pups, 3 males and 7 female, born 1/17/2014!
We have 1 female available and possibly a male at this time.
Here are all the pretty faces from the Autumn and Ringo litter! We continue to be impressed and very excited with this litter as they develop.

When ever we bring in a new bloodline, in this case Ringo to use with our breeding program, we look for very specific traits in the pups as they mature to be sure that our goals for sound minded, healthy family oriented dogs is continued to the next generation. We look for puppies that are happy and confident with each new situation they encounter, we look for puppies that are relaxed when held with good eye contact and a desire to be close to you, in your lap, all around your feet, we also look for good play drives, but without excessive biting or high excitability and anxiety issues, indicating a higher drive level not well suited for a family home. Another trait that we desire is the natural instinct to leave their nest and the area they eat and play to go potty, this is what makes house training these puppies a breeze and shows a high level of intelligence at an early age.

We are very pleased to say that all of these first Ringo babies are hitting every desired trait with ease, they are happy, relaxed, confident pups, excellent digestive systems and very good about going to the furthest areas of their pen to keep their play area clean. They are simply a joy to watch develop. Pictured below now at 7 weeks old.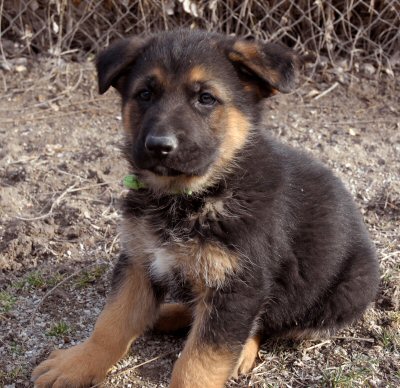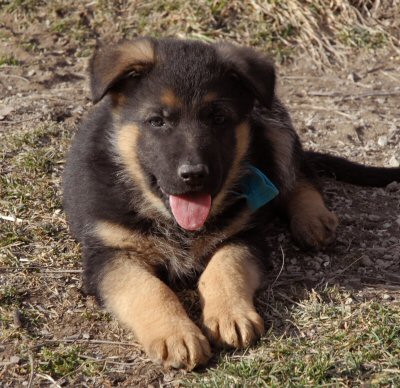 Green and Blue band males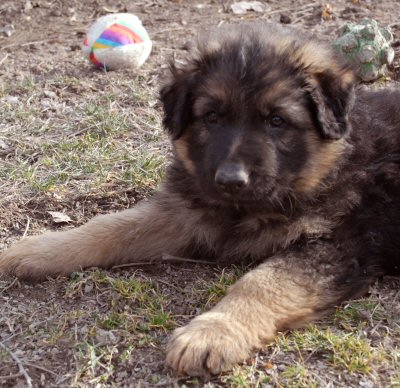 Plush male, yellow band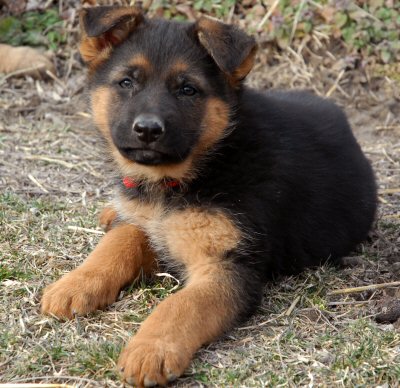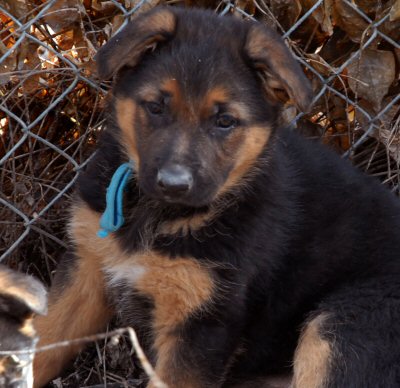 Red and Blue band females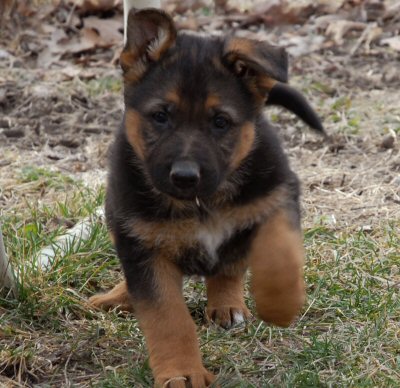 Green band female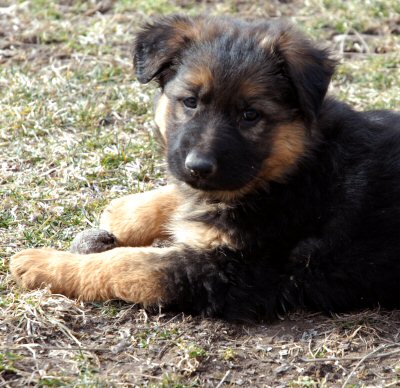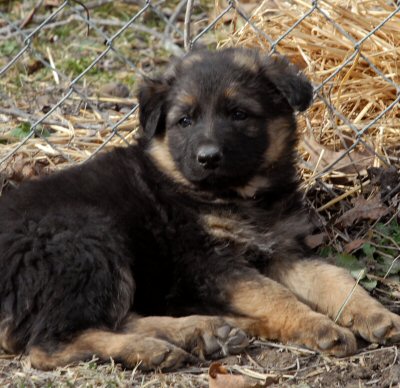 Yellow and White plush females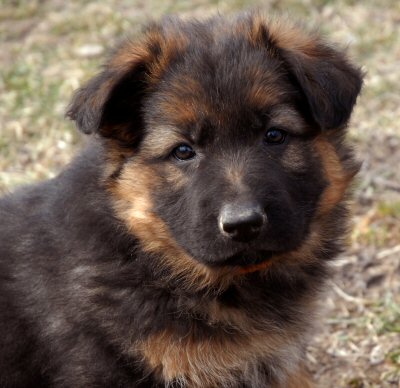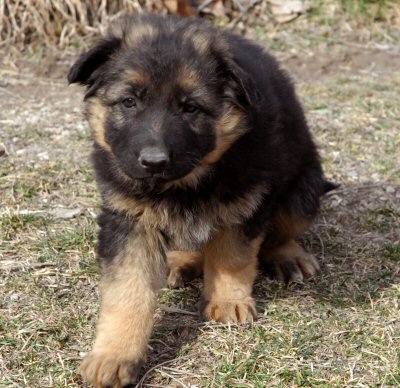 Orange and Pink plush females
---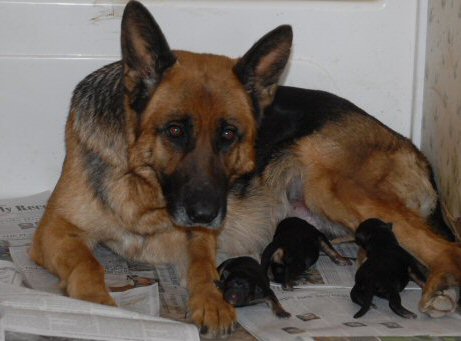 The puppies are here! Marley has a very healthy, beautiful litter of 3 pups, 2 males and 1 female, born 1/20/2014!

Another impressive Dierks litter by our wonderful Marley! Possible male opening on this litter. Pictured here at 7 weeks old.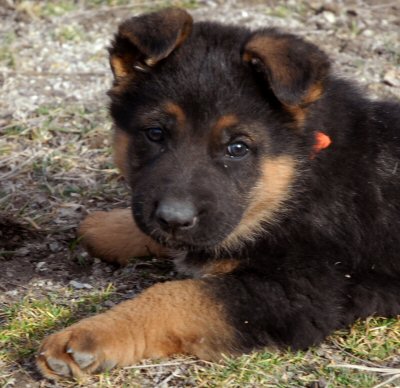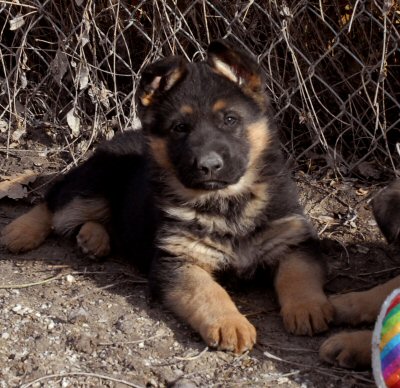 Orange and Red band males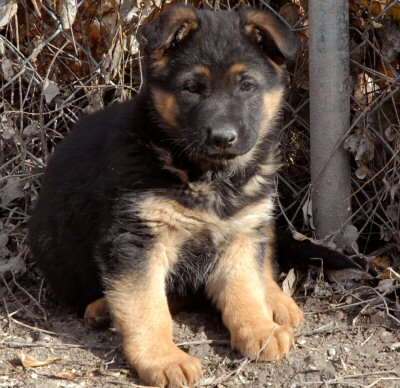 Marley female.
---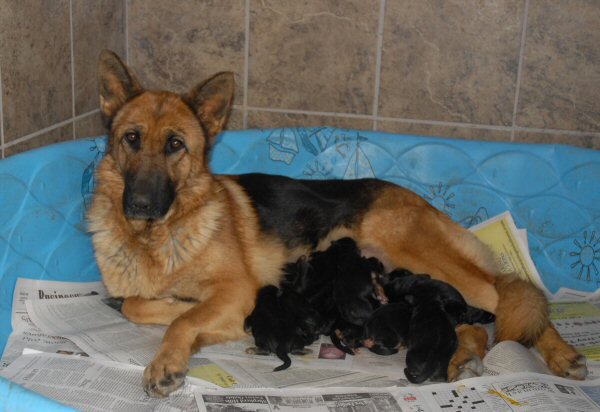 The puppies are here! Bella has a very healthy, large litter of 9 puppies, 5 males and 4 female, born 2/1/2014!
There currently are a few openings on both males and females on this litter, pictured below at 5 weeks old!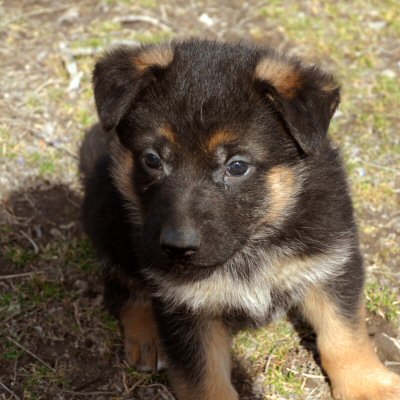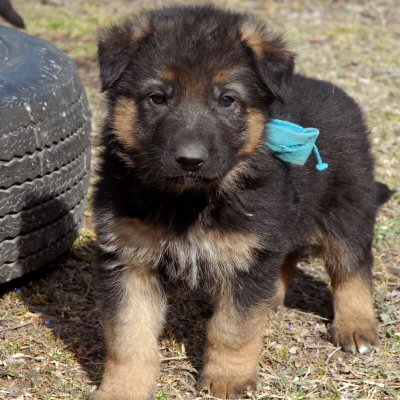 Red and Blue males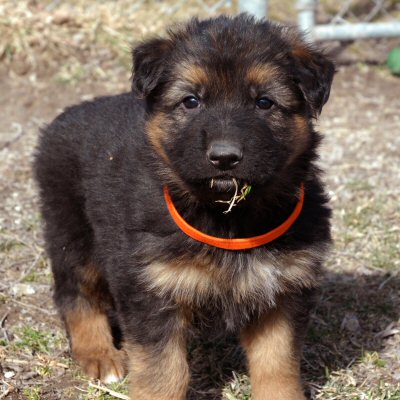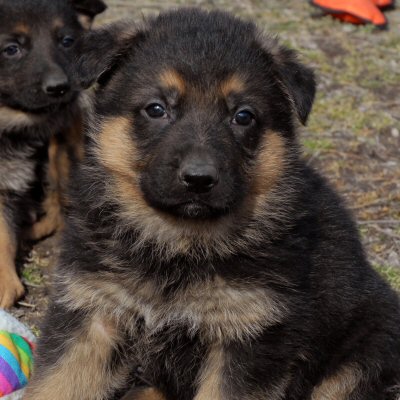 Orange plush male and Green male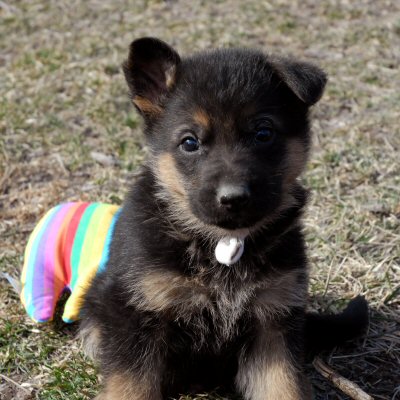 White male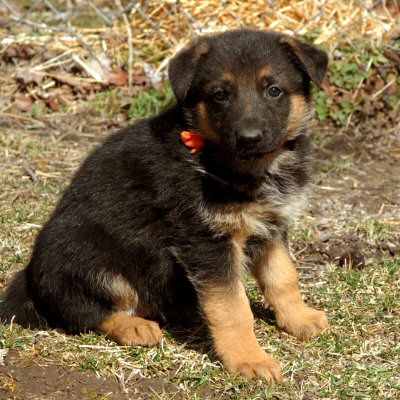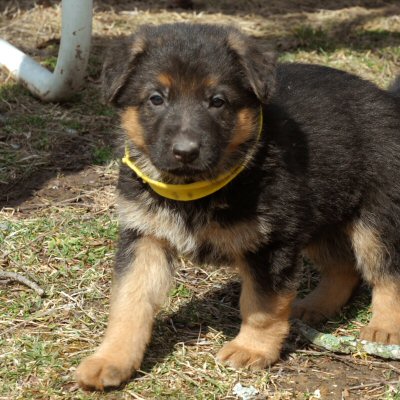 Orange and Yellow female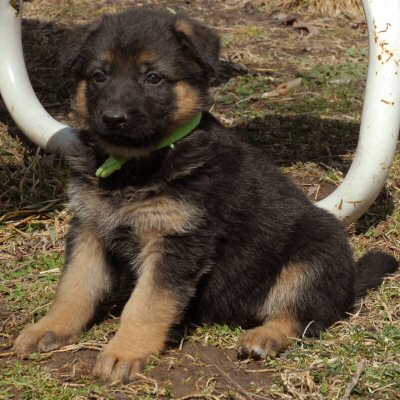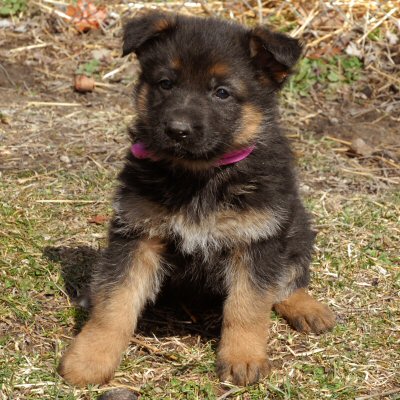 Green and Pink female