23910 Village Drive. Richland, Missouri 65556

Phone:
(417) 453-6601

&nbsp
GSD@Waldenhaus.com
"Excellence in German Shepherd Temperament is our Specialty and our Breeding Standard for Over 30 Years"

Welcome to our young and sometimes older adults for sale page
Descriptions and pictures of some select young / older adults and
older puppies we have available for sale now.

A picture is worth a thousand words when we are answering the question:
"How are your German Shepherds with young children?"
Click here view a gallery of full size pictures of our German Shepherds with young children.

We currently have one exceptional 8 month old male German Shepherd available.



Introducing
"Gus"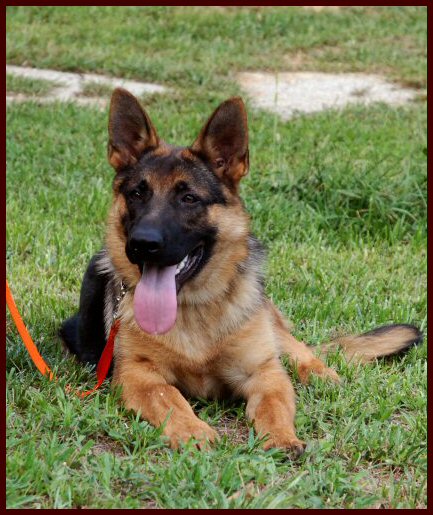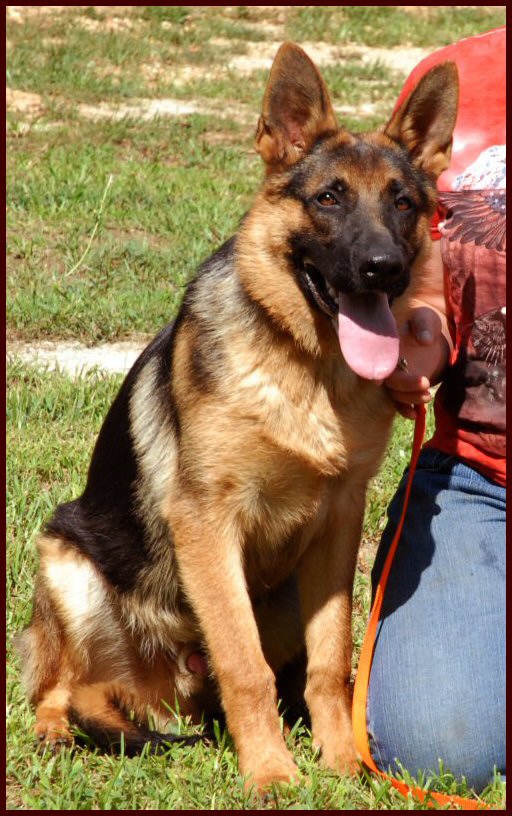 Gus is a beautiful black and red male with good bone and a large wide head, he has an exceptional disposition, very calm and good natured, super smart and willing to learn. We have been working with him over the summer to set up as a started young adult, already house trained, crate trained and coming along well in his basic obedience. He has had prelim x-rays of both his hips and elbows and they are excellent, Gus is parentage cleared for DM and is normal. He is a son of the phenomenal Britzy and Dierks breeding.

Gus is priced at $4500 which includes shipping to your local large airport in the United States, he is covered by our health/hip guarantee.


Video of Gus in town.

UPDATE: Gus has been spoken for and will be on his way to sunny, Sarasota FL right before Thanksgiving!
---

Our young adult and older puppy German Shepherd Dogs are current on all vaccinations, covered under our extensive Guarantee and are SHIPPED FREE of any charge including a new airline approved airline crate, complete air fare and associated taxes, misc. charges, etc., comprehensive flight insurance coverage, Veterinarian FAA required health certificate and check-up, video on individuals to select from, all airline reservations and connections set-up by us and free delivery to the departing airport - shipping any where within North America. The only responsibility you have is to pick-up your brand new German Shepherd Dog at the airport and start enjoying the best present you ever got for yourselves and for your families additional protection and security.

This page is updated frequently, Please check back and see who is new,
and / or click here to subscribe to our E-mail announcement list!


Quick Access Menu


You can reserve your German Shepherd Puppy today with a deposit on your credit card




Feel free to E-mail us at GSD@Waldenhaus.com with any questions, suggestions or tell us what you think of our web site.
Thanks for visting our online German Shepher Kennel and remember to your favorites,
Susan, Andrea, and Lucas Forrest


---